I was hired by the North Carolina Conference of The United Methodist Church to implement a new website and really beef up their web presence. One of the first things I had to do, was learn about the many offices and ministries in the Conference building, as well as the Methodist Church itself.
Their site when I came on staff was mostly a place for documents and links. There wasn't much categorization and information was not easily found. As you can see from the screenshot below, there were tons of links and multiple clicks to get to the information wanted.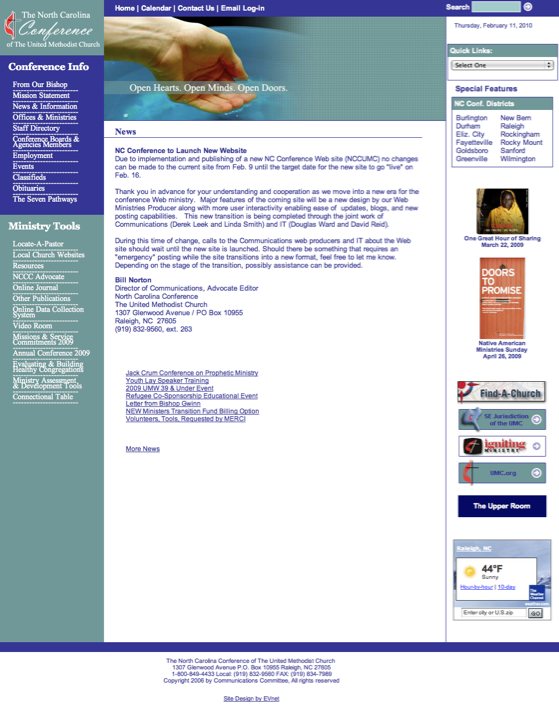 As I started meeting with staff members and learning about the offices and ministries, I decided to categorize the website into four main categories; Events, Offices, Ministries and Resources. Once I did this, the site became better structured.
The Conference knew that they wanted to go with a CMS solution, so I had the opportunity to research some of the systems. I ended up picking WordPress because it was easy to use, extend and make look how we wanted it to look. It needed to be especially easy to use since there would be staff members adding content who didn't know anything about web development.
I also wanted the site to be bright and express a sense of professionalism. Below is what I came up with and is being used now at NCCUMC.org.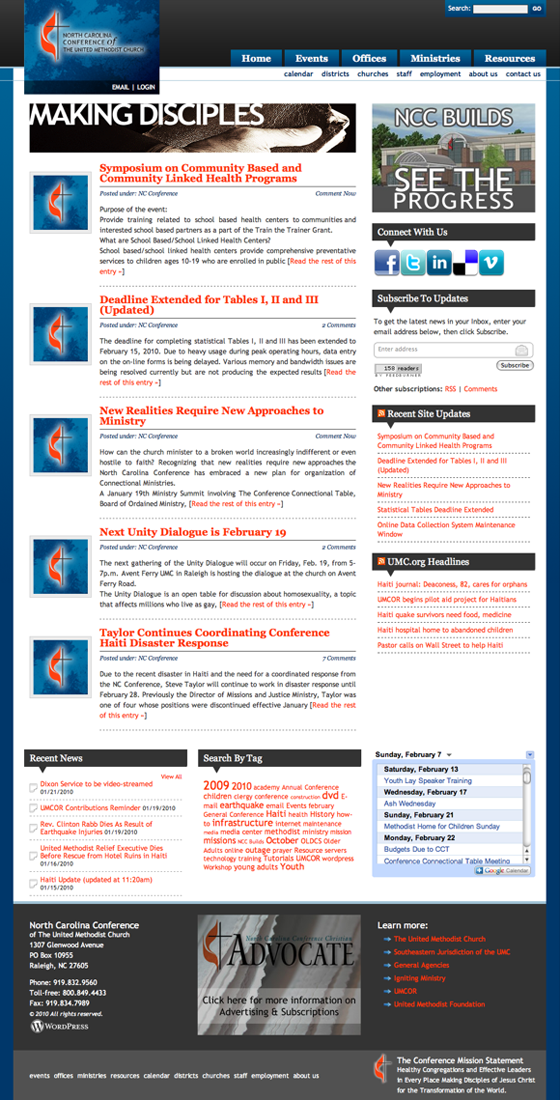 Update: This site has had many changes throughout it's time. The featured image at the top is it's current state.